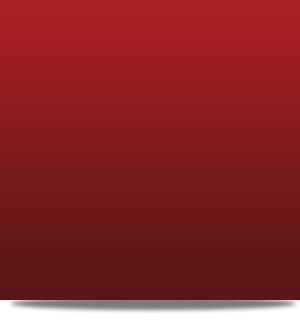 Solution-Focused Summer Intensive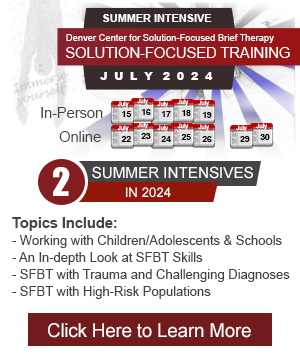 Solution-Focused Certification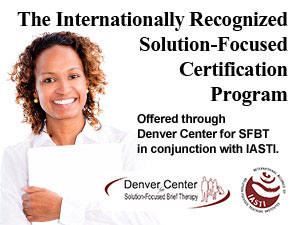 Solution-Focused Online Training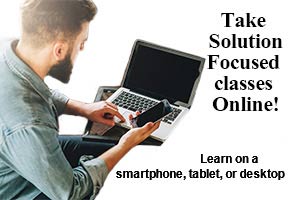 Join our Email List
Sign up and stay informed about our upcoming classes and events. (We will never share your information)
More Information About Solution-Focused Services
Professionals Looking for Solution-Focused Therapist Training

Denver Center for Solution-Focused Brief Therapy provides the highest quality Solution-Focused Brief Therapy for clients in need of therapy and is a comprehensive training center offering both in-house and on-site trainings for clinicians and other professionals who want to improve their effectiveness with the people with whom they work by learning principles of Solution-Focused Brief Therapy (SFBT) as it was originally developed by Insoo Kim Berg and Steve de Shazer.

Agencies Looking for Solution-Focused Brief Therapy Training

We help agencies looking for a cost effective approach to help staff become purposeful and effective with even the most difficult clientele. We specialize in helping publicly funded agencies that treat clients who are struggling with chronic, co-occurring disorders. We help agency administrators and clinical supervisors train their therapists and case managers and transition their agency from using problem-focused approaches into an agency fully incorporating the evidenced-based, Solution-Focused Brief Therapy model. We then teach administrators how to maintain these changes by managing their staff more effectively and building a positive agency culture by using the same Solution-Focused Brief Therapy tenets and philosophy. Lastly, we help agencies learn to make paperwork and documentation more purposeful to ensure they get credit for the excellent work their staff are doing.

Potential Benefits for Agencies

Solution-focused practice is more than a treatment model. . . it is a revolutionary way of thinking, communicating, and interacting. Because this model is non-pathology based, is respectful, and based in genuine curiosity, it is appropriate to use throughout the professional environment. In doing so, the results we have seen through our agency consulting services are amazing. Staff members who were initially skeptical and resentful at the idea of change became energized and curious to learn more. We have seen decreased staff turnover because therapists were able to see changes in clients who previously seemed hopeless. Teamwork has been enhanced, and paperwork and documentation hold new meaning. As an added benefit, we can provide all the training required for full SFBT certification at your agency! Even the testing can be done on-site. E-mail us for more information about this economical option.

Potential Clients Looking for Therapy Services

Solution-Focused Brief Therapy will help clients who want immediate and lasting results even for the most difficult and chronic problems. Each of us has within the ability to formulate and implement our own solutions resulting in observable, measurable results, even after only one therapy session. Sometimes it takes a professional to ask just the right questions to uncover these hidden answers and solutions and to get back on track. Drawing from the simple idea and universal truth that what we as human beings focus on gets bigger, our Solution-Focused Brief Therapy sessions teach people a new way to think and how to imagine themselves in the future the way they want to be. We then offer concrete skills to help them make that dream a reality. Sometimes people don't even know where they want to be, and we can help with that too.

Are you ready to start?

Think of us as a travel agency of sort. We're here to help you figure out your perfect destination to happiness, and then how to get there. So ask yourself where you want to be one week, one month, or one year from now. If your answer is anything but where you are now, give us a call and we'll help you begin to make changes.
Monthly Solution-Focused Consultation Group and Most Popular Training