Solution-Focused Animal-Assisted Brief Therapy
Paws for Healing: A Surprising Odyssey from Dream Dog to Therapy Pioneer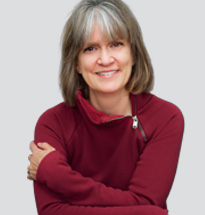 Working with dogs as part of my career was not a planned thing, but when my life-long dream of getting a rough coat collie came true, that all changed.
Because Rockefeller was a big dog, I knew that he needed to be well-trained. One day as we practiced our obedience work in my local community, I saw the excitement and joy he brought to a group of children and an exhausted mother. After a short interaction, the mother was smiling again as she watched her children laughing and petting the fluffy dog. This was the moment that I started thinking about submitting a proposal to have him work with me in my actual therapy work running an outpatient treatment center for substance misuse. It was a LOT more work than I ever expected, and it was also tremendously more rewarding than I ever dreamed!
Having Rocky in the workplace brought joy to clients and employees alike. He was able to connect with clients in a way that I could never do. It also opened my eyes to the importance of advocating for animals in the workplace. It is so much more than bringing your dog to work. Ethical and safety issues for both Rocky as well as clients had to be constantly noticed and addressed. I learned that we must not just think about how we are benefiting from having animals around us, but how the animals are also benefiting from being included. This lesson of empathy and mutuality held a very important clinical lesson in our work. Having my best friend in the workplace was an incredibly rewarding, and life changing experience. I can't imagine my life without a dog. I share some of my experiences in my books, "Solution-Focused Animal-Assisted Brief Therapy," and "Transformation of the Heart."