Learn to be Effective and Maintain Control of Even the Toughest Groups

Using Solution-Focused Group Therapy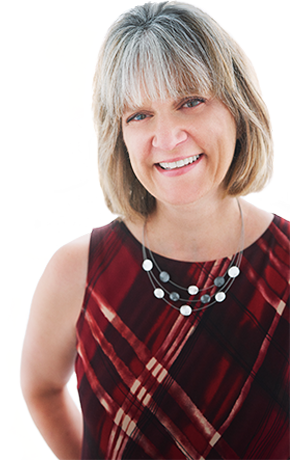 I was originally trained as a substance misuse treatment therapist, and group treatment is the primary modality used in that field. I remember those early days stressed-out, worried about how I would engage 12-15, angry, "unmotivated" clients, who were mandated due to DUIs, child abuse, and other legal issues. Because these were open groups, new people joined each week, making it feel impossible to create a therapeutic group process. While I was trained in group dynamics/norms and encouraging clients to confront each other, I found myself frantically reading books to improve my skills. It wasn't until I was introduced to Solution-Focused Brief Therapy, that I found a way to work with these clients in a way that felt natural and effective. The only literature on Solution-Focused group therapy back then was minimal. What I could find was about just using random Solution-Focused Therapy techniques like exception questions or scales; There was no book on Solution-Focused group therapy techniques in the context of the Solution-Focused mindset. Using these random techniques was a start, but not enough. With time, I learned how to make every aspect of the group process consistent with Solution-Focused Practice. Only then, was I able to engage the most difficult clients in this challenging modality in a way that was not only effective but fun!

This Live, Interactive, Online Training is Designed to teach therapists, counselors, and other professionals how to use the Solution-Focused approach with groups. This Workshop is Ideal for Professionals Who:
Feel overwhelmed in a group setting and want to increase the self-confidence and skills needed not only to enjoy this modality, but also to create a safe and supportive group setting for clients
Want to feel confident setting and enforcing challenging group norms from a Solution-Focused stance
Want to feel effective working with some of the most challenging mandatory or voluntary client scenarios in a group setting
Love working in a group setting and would like to learn an exciting and empowering new way of working in this modality
Are curious about how this model can be used in a wide variety of groups including, psychoeducation, topic-based, and process groups
Currently work in a group setting and want to incorporate not only a few Solution-Focused tools, but the power of this model's evidenced-based stance in this modality
Are school counselors and want to incorporate Solution-Focused group counseling in schools
Group therapy is a great way to work with limited resources while empowering clients to support/learn from each other, increase social skills, and a wide range of additional benefits. Learning to use Solution-Focused Practice effectively (beyond just adding a few random Solution-Focused techniques like scales and exceptions questions) in a group setting can be quite challenging yet very rewarding.
Here are just a few of the things you will walk away with:
A clear Solution-Focused group session structure
Confidence from live practice and direct feedback from the instructor and peers
A clear understanding of the differences between problem-focused and solution-focused group purpose, function, and facilitation
The understanding of the importance of ensuring every client is properly screened and appropriate for group work and the knowledge of how to do that in your work setting
A clear idea of how to use Solution-Focused Practice in a wide variety of group settings including psychoeducation, process, therapy, topic-based, etc.
The knowledge and confidence to set and enforce group norms in a natural and empowering way
Empowering ways to maintain a safe and supportive group environment that is conducive of lasting client change
An excitement to leave and implement these new skills in your very next client session
Understanding the role and function of a group theme
Understanding the group skeleton and how it serves as the foundation for effective solution-focused group structure
The ability to recognize five common group norms that undermine group effectiveness and how to intervene
This course is designed to teach therapists and other professionals who have been previously introduced to Solution-Focused Therapy how to implement this approach within a group setting. How to address group norms and how to find a group theme will also be addressed. This course is specifically designed to ensure professionals can leave the workshop and effectively implement these skills with clients right away.
Thousands of professionals have trained with Teri over the last 25 years
See what attendees of Teri's workshops are saying
"Teri is an excellent presenter, clear, helpful, respectful, and models the SFBT model throughout."
Online class - September 23

"I like how interactive and hands on the training was. I'm motivated to practice and take more trainings."
Online class – June 22-23

"Really appreciate that Teri sticks to the time frame. This information was so helpful and practical and feel like I walked away with really useful help."
Online class - June 25

"Great job using a Zoom platform. Very interactive despite the virtual workshop."
Online class – July 8-9

"Teri was awesome! She was kind, respectful, skillful, and so knowledgeable! She answered all of our questions clearly and thoroughly. I appreciated her application of metaphors/analogies (i.e. physics) to help us understand the concepts."
Online class – July 8-9

"It amazes me how Teri is able to maintain a humane learning environment via Zoom. Love that we can interact with each other. Other online courses don't offer that."
Online class – September 25

"Very worthwhile training. Received excellent tips I will use daily. Practicing skills within our cohort so beneficial!"
Online class – October 16

"Teri is a superb trainer. Simply stated, I believe she is the best SFBT trainer."
Online class - October 30
Looking for more Solution-Focused classes?
We have many different classes and class dates from which to choose.